George Redmonds to speak at Genealogical Conference
George Redmonds is the author of numerous books on name topics including Surnames and Genealogy, Christian Names in Local and Family History and Names and History. In 2001 he presented the BBC Radio 4 series Surnames, Genes and Genealogy.
George is considered by many family historians to be one of the foremost experts on Yorkshire surnames and has often spoken at family history conferences particularly on one-name studies.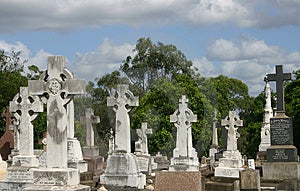 Names of course are everywhere and not just as surnames. George has investigated how our names are acquired and how through time they have changed. Names are a part of our personal histories, defining who we are today and just who our ancestors were and often where they lived or what they did. To understand them we need to look beyond etymologies and examine the name in its historic and chronological context.
George will be speaking on the final day of the International Family History Conference on "Your Surname is Unique" and will be a fascinating insight into the world of surname studies. Surname studies are of course vital to one-name studies as well as to family historians and genealogists. The conference will be an ideal opportunity to listen to George and other celebrity speakers for what is an incredible price. For a list of all the speakers at the International Family History Conference